Note: Follow all of the following steps to edit/change product price on a specific job from Runabout.
Requirements
The product has been configured properly to handle price changes.
Refer here - if you have not configured the product.
Instruction
Click Today's Schedule in the main screen. You can also click Schedule Calendar to access the schedule from other day.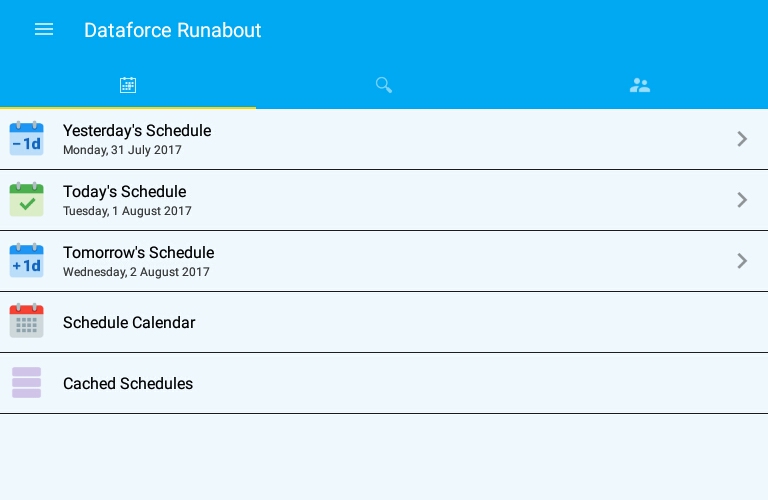 Tap the appointment that you wish to change.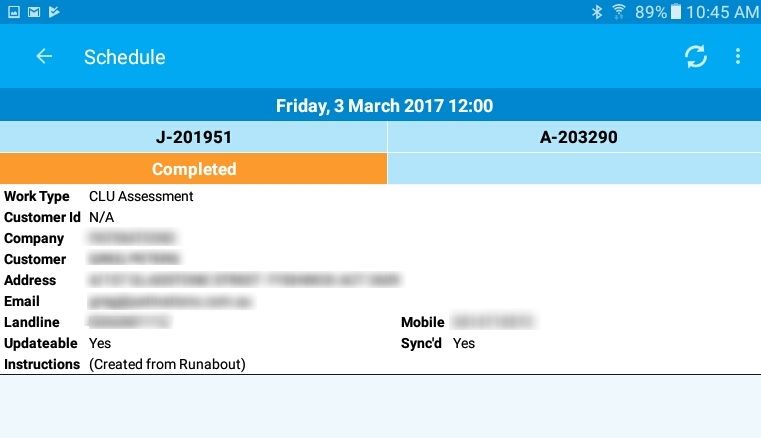 Click the Quoted Products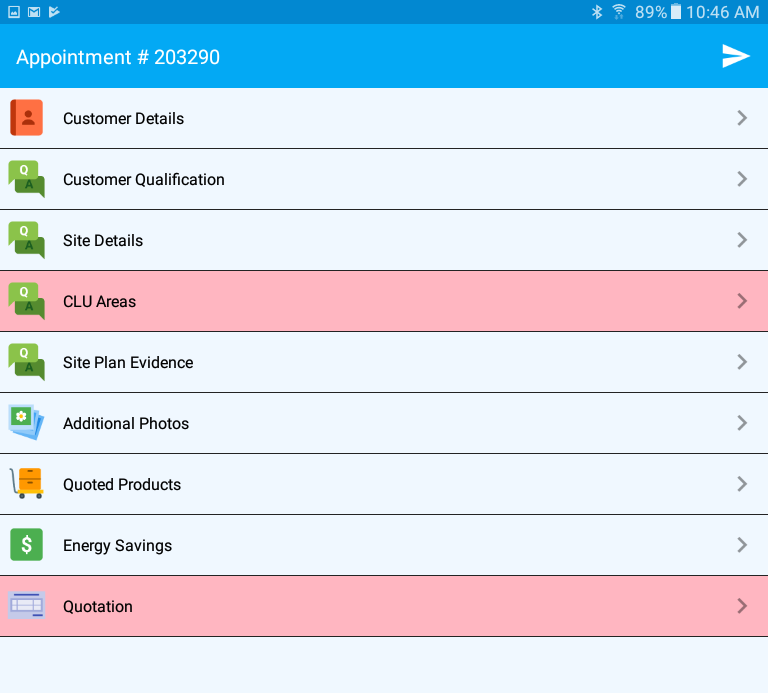 Click the product that you wish to change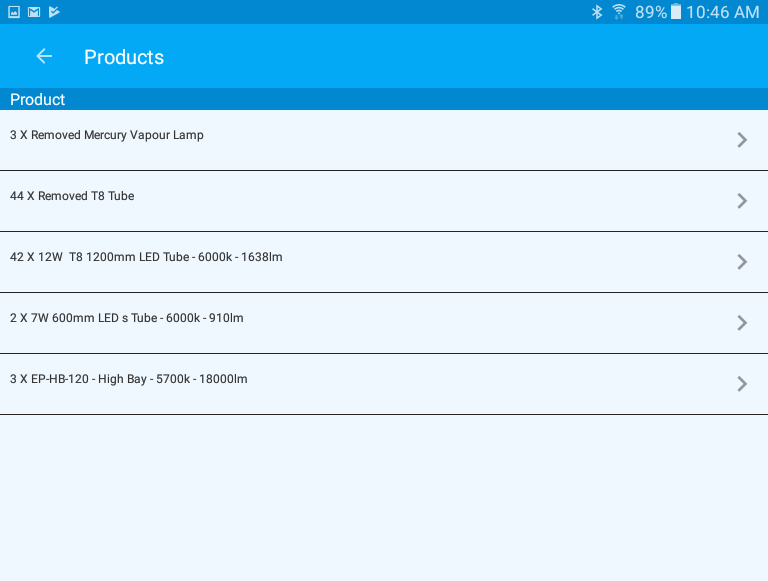 Click the Item Price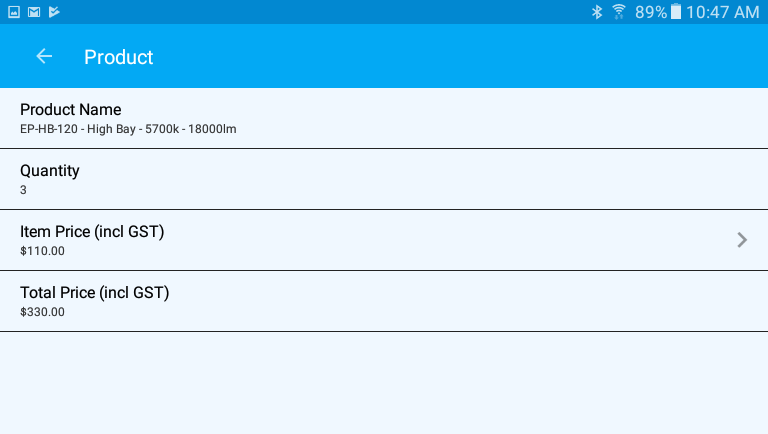 Slide the slider to adjust the product price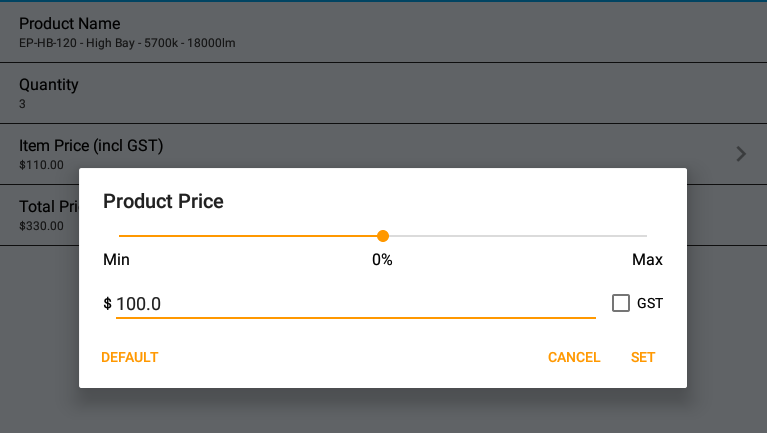 Click set
Click the back button
Tap the Submit button