Overview
The Job's agent is used to control its visibility for role-based users who are not agent administrators, user roles that have the see all agents flag off. We recommend if a third party like agent is given access to ASAP, to limit their access to their own agent only.
A Job Agent is initially set from:
New Job Screen in ASAP.
Created from Runabout same agent as the creator fieldworker.
If an agent requires a change it can be done from either this action or the bulk action available in appointment/job search.
Change Agent Action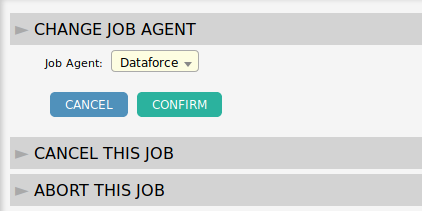 ---
Navigate to Job Actions Tab (blue) bar.
Move mouse to the Change Job Agent action and click to expose.
From the dropdown titled 'Job Agent', select the new agent.
Click the Confirm button to commit the change.