Overview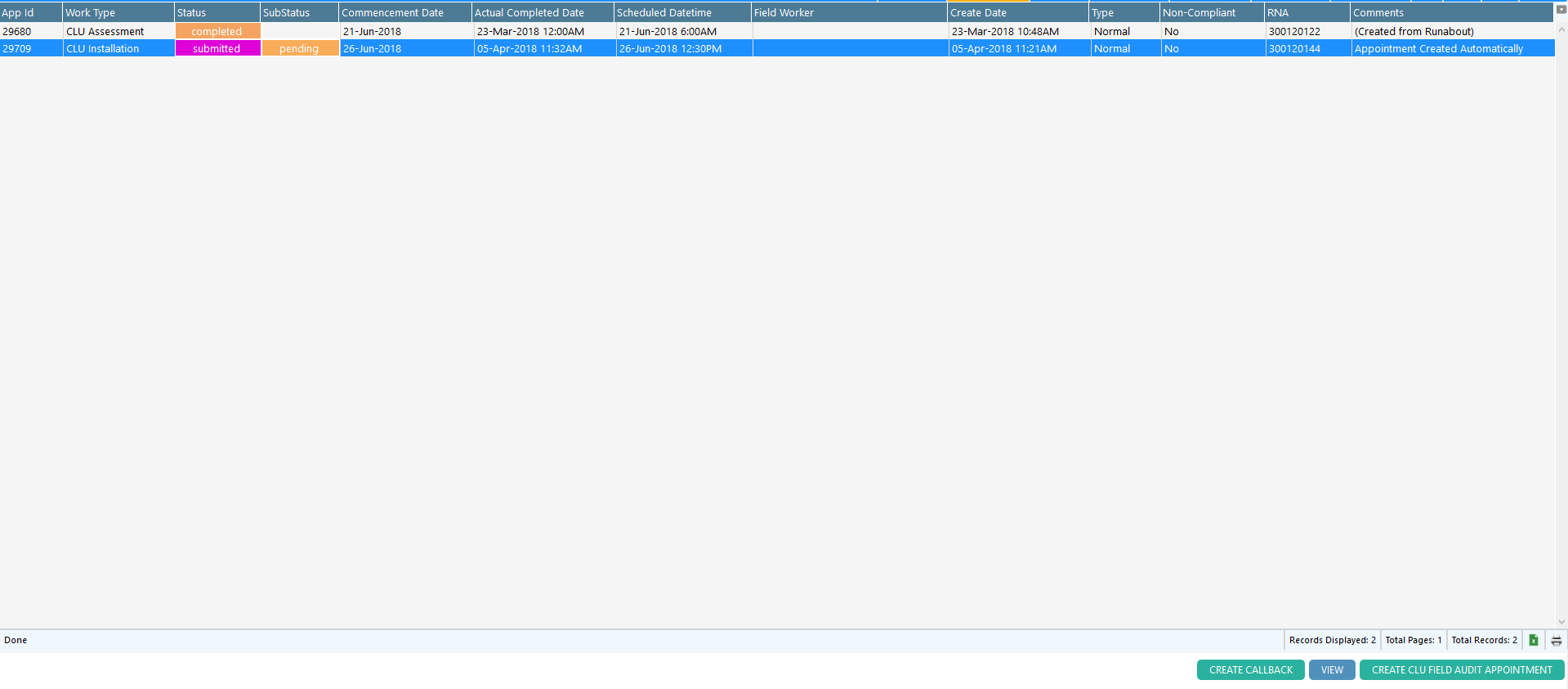 A job's appointment tab provides a list of all appointments belonging to the job along with some of their key information.
Additionally, the appointments tab provides a method for manually creating new appointments, including callbacks.
To select an appointment through the appointments tab either double click the appointment or select the row and click the 'View' button at the bottom right.
---
Creating Appointments

To create a callback appointment, select the appointment that requires the callback and click the 'Create Callback' option

Alternatively, when it is possible to create a new standard appointment a button will appear the the bottom of the page with a prompt as in the example above.

Once selected, ASAP will prompt you to schedule the newly created appointment through the smart scheduler

If the appointment is not to be scheduled, you can simply select 'Add to Waiting List'