Desktop or Phone audits can be viewed in two different screens:
1. Audit Management
This screen can be accessed through the navigation bar / global menu -> Auditing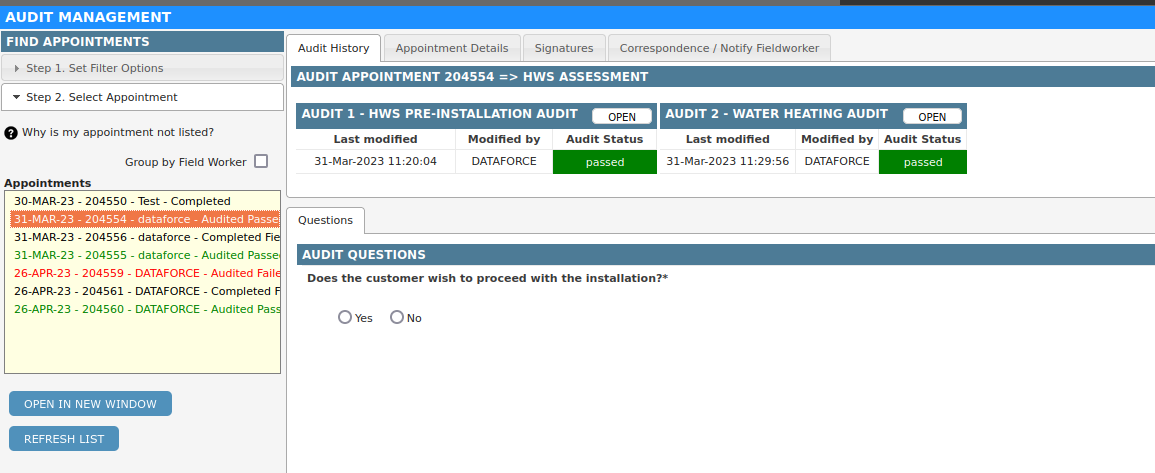 This view allows the completion of multiple audits at once and provides the ability to build lists of appointments requiring audits
Select the 'Auditing' tab from the global menu
Add any required filters to build a list of relevant appointments that require a specific compliance
Either select a field worker to view all of their appointments within the filtered list or de-select 'Group by Field Worker' to view the entire list
2. Appointment Audit
This screen can be accessed through the auditing tab in a specific appointment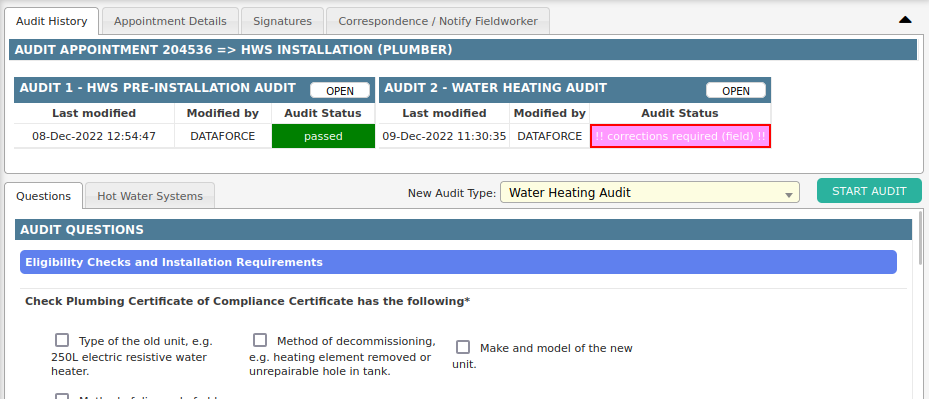 This option is mostly used for viewing or amending audits completed in bulk through the global Auditing tab
Select an appointment
Select the 'Auditing' tab on the appointment (grey)
Regardless of the method for viewing appointment audits, the interface for completing the audit will remain the same.
More information
Refer to Audit Overview for more information about the concept of auditing in ASAP