Overview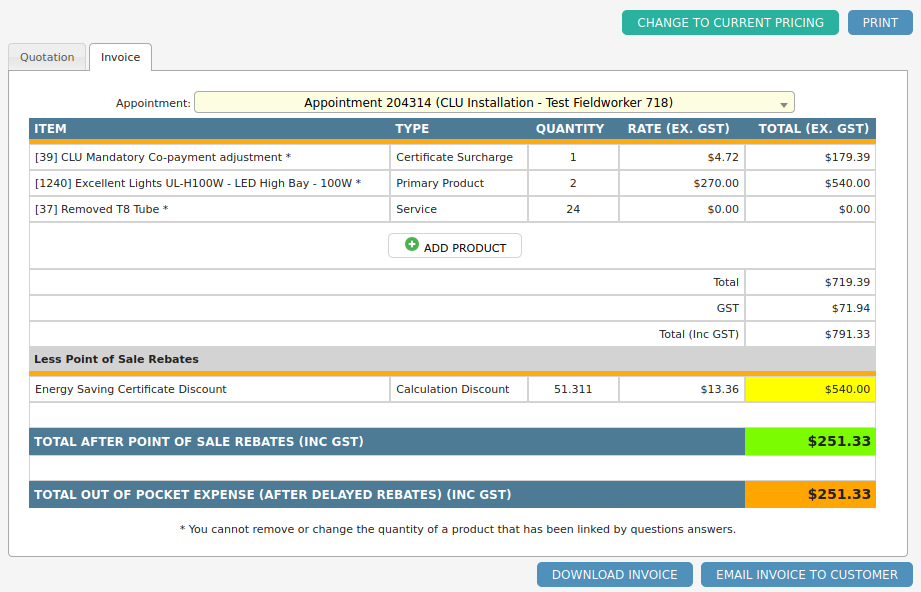 Within ASAP, quotes / invoices are a method of determining an appointment's cost, based on the attached products and discounts.

An appointment will only produce a quote or invoice when its work type has an appointment type set to either:
'Assessment' [Will produce a quote]
'Install' [Will produce an invoice]

Both the quote and invoice are visible from the one tab on the appointment's job, 'Quote/Invoice'.
This screen provides a number of quote/invoice functionalities including:
A full quote/invoice breakdown including attached products and calculation discounts
Force send or download all quote/invoice emails

This screen should not be confused with an ASAP form called 'Quote' form or 'Invoice' form.
Although the information is sourced through a similar method, forms are user-configurable making it possible for the values to differ between the two.
In this case, the quote/invoice screen will always show the correct value.